Dog Ramps for Cars, The Veterinary Office & More
Dogs love adventure and they love mobility, but sometimes it can be difficult for dogs of certain sizes or ages to move about efficiently and comfortably throughout the home or town. It can also be difficult for dog owners to lift their pet up onto a taller surface or into a vehicle. But for both of these issues, the fix may come in the form of a dog ramp.
Dog ramps grant your pet the ability to walk up steep or high surfaces, instead of jumping, surfaces like a tall bed or the interior of a car or truck. They provide a quick and easy way to save yourself some muscle strain and grant your pet the mobility they want, whether in the home or out in the world. These ramps can also fold up, collapse, or otherwise make themselves smaller for use of transportation and convenience. At ACES, we have a wide variety of dog ramps on offer — find the one right for you and your pet by reading on below.
HalfStep® Ramp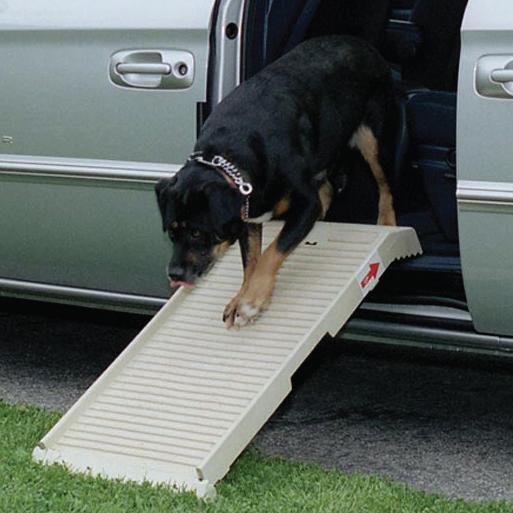 This dog ramp is perfect for any size of dog that doesn't need to climb a very high surface. The HalfStep® Ramp comes equipped with optional feet to increase traction, and turn this ramp into a free-standing and sturdy one that's immediately equipped for any dog. While suitable for all dogs, this ramp is especially well-suited for larger or aging dogs. Learn more about this ramp here.
PetSafe® Happy Ride™️ Folding Dog Ramp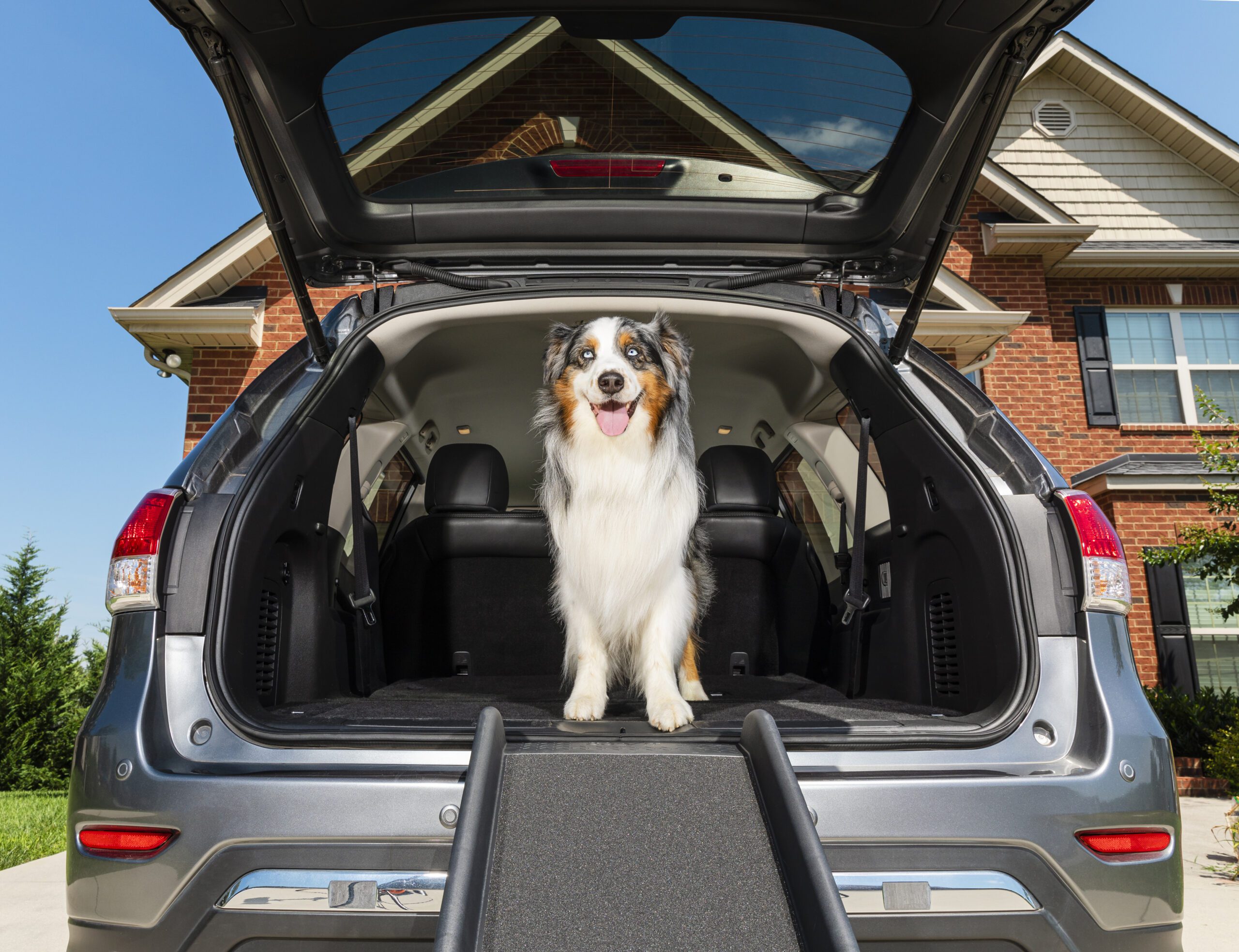 For dogs of all sizes that need a bit bigger of a ramp to climb atop, and for dog owners who need that little extra portability and collapsibility, we recommend a folding dog ramp like the PetSafe® Happy Ride™️. As per its name this ramp folds up when not in use to save valuable space inside of your vehicle, then easily folds back out when it's time for your dog to hop in. This ramp is made of hard plastic and is more than durable enough to put up with a few paw scratches, and supports dogs up to 68 kg.
Other PetSafe® Collapsible Dog Ramps
Not looking to fold? Want other sizes of ramp for your car or truck? Consider these dog ramps: the Compact, Deluxe, and Extra Long PetSafe® Happy Ride™️ Telescoping Dog Ramps. These three ramps vary in their sizes, weight capacities, and product weights. Depending on the size of your dog, your dog's age, and the size of the ramp you're most comfortable extending when necessary, you may choose any one of these three for your pet.
PetStep Ramp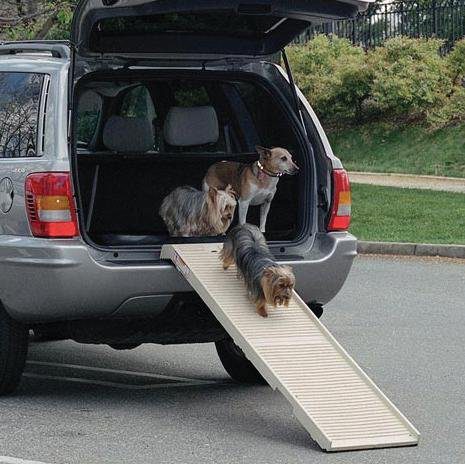 A larger ramp, comparable to the HalfStep® ramp in construction, this ramp is taller and slightly steeper than other ramps we've mentioned so far. This height makes it more suitable for taller vehicles and more comfortable and confidence-inspiring in larger dogs. Optional legs convert this ramp into a table when necessary, especially useful for veterinary practices. Veterinary offices may also consider using PetStep Ramps to aid larger or aging dogs up onto an examination table, without any unnecessary muscle strains on the part of the veterinary technician.